Is Pornhub Premium Worth It? (Review of Benefits)
December 2020 Update: Pornhub Premium is no longer available. Skip to our recommended alternatives, which includes both free options and paid subscriptions.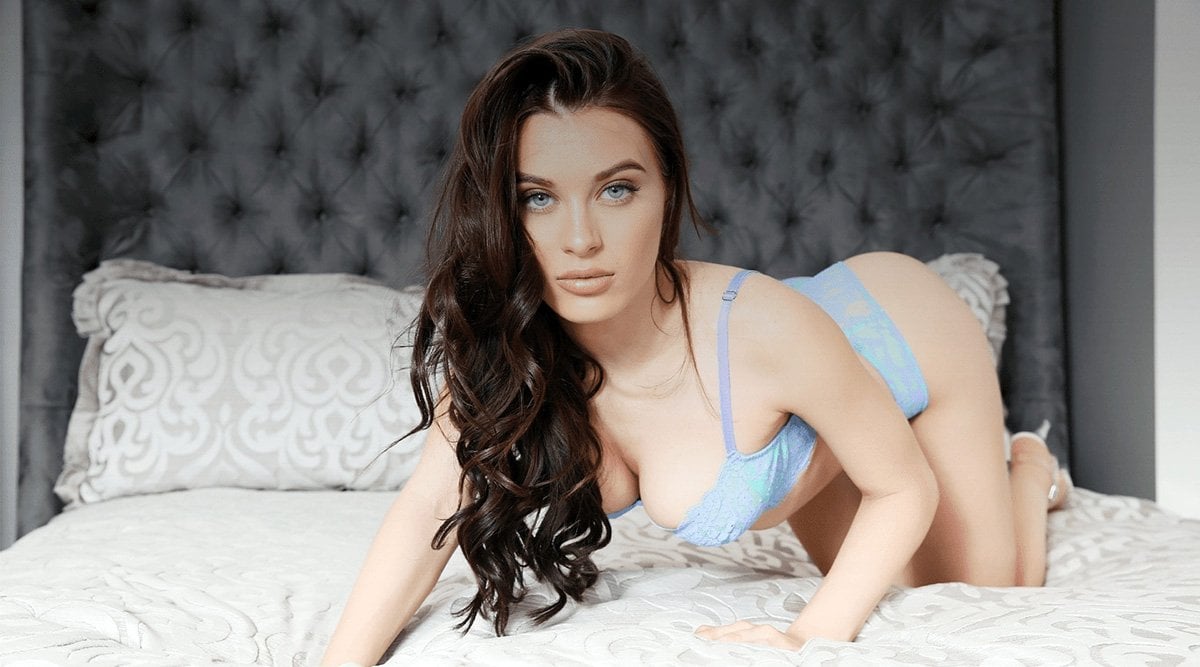 Fortunately, this review still applies to XVideos Red, a popular competitor. – Many folks are already migrating there due to Pornhub's purge of all user-uploaded videos.
---
Nowadays, you can browse multitudes of porn without signing up or paying a cent.
But that doesn't mean content comes completely cost-free. – After all, taking hours searching for good sex videos could be spent doing anything else.
Still, the question, "Why should I buy Pornhub Premium?" has to have a convincing answer. Basically, if you value your time, their low monthly rate of $9.99 looks a lot more appealing.
---
Many Reasons to Love the Premium Life
First off, new users receive a 7-Day Trial to explore the full benefits before paying.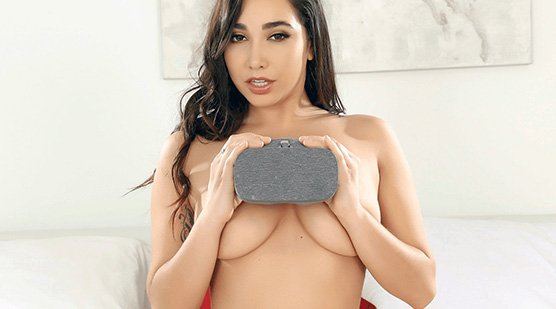 Now let's go over a few appealing advantages of becoming a Pornhub Premium member.
Content partners include Brazzers, Mofos, Digital Playground, and many others. So you're getting well over 100,000 quality scenes, all in one place.
Basically, this means not needing a subscription at dozens of premium platforms!
---
Here are a few of Pornhub's partners:
---
Even when reviewing Pornhub Premium objectively, it's hard to find things not to love. Keep reading because we've outlined the side benefits of having a subscription!
---
1. Full-Length Porn Movies (60FPS, 4K Resolution). – It's time to ditch those short sex clips you've been watching for years. Instead, see the full 30+ minute videos, complete with storylines and climaxes.
2. Endless Amounts of Virtual Reality Sex Videos. – Finally, a fantastic chance to experience lifelike VR porn technology. On a side note, it's really the closest thing someone can get to real sex.
3. Huge Collection of 30,000+ On-Demand Titles. – Ever wanted to watch those hot porn DVDs? Now you can along with any Pornhub subscription!
4. Better Streaming Quality (No Lag or Buffering). – Since premium users get priority from anyone else, there's less annoying lag. Basically, that means no more buffering for top quality sex clips!
5. Download Your Favorite Videos From Creators. – At the tap of a button, members may save videos to their computer or mobile device. Start building a library of porn to watch later and even view offline!
---
The Overlooked Best Reason to Subscribe
Now for the main reason which makes Pornhub Premium worth it.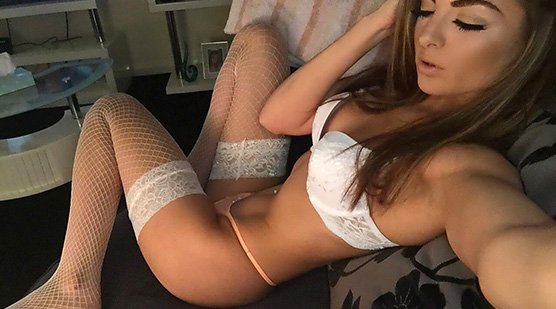 And you won't see this reviewed anywhere else since it isn't promoted much. – After becoming a member, first, subscribe to professional or amateur porn stars. Then the platform builds an 'Interest Profile' around these creators through machine learning.
Over time, it'll understand your individual tastes based on what you watch. Simply put, you're sacrificing a bit of privacy for endless personalized porn. In fact, it might even shock you to see how they know you love big asses bent over or petite teen babes riding on top!
Speaking of amateurs, popular creators like NoFaceGirl only post videos for premium users. So if you enjoy certain porn channels, then you're not missing out on anything!
---
Overall, this makes finding the sex videos you prefer much less time-consuming. But in case the above reasons aren't convincing enough, there's still even more to love.
---
1. No Ads (Banners, Prerolls, or Popups). – Most websites make this their main upgrade advantage. But with Pornhub, it's only one of the many additional features.
2. Annual Memberships at $96 ($8 Monthly). – Let's be honest here. That's probably less than you spend at your local coffee shop in a month.
3. Live Customer Support (Cancel Instantly). – With no strings attached or hidden fees, you can easily close a subscription. Pornhub makes it extremely simple to cancel, which is a rare benefit for the porn industry.
4. Enjoy Leaving Comments? Premium Badges! – Show off your status by standing out with a supporter icon. Take note, it'll display on all uploaded videos and posted comments.
---
Believe it or not, they're just as popular when it comes to web traffic too.
Review of Downsides
Nothing can be perfect, so we're reviewing a clear downside of a premium subscription.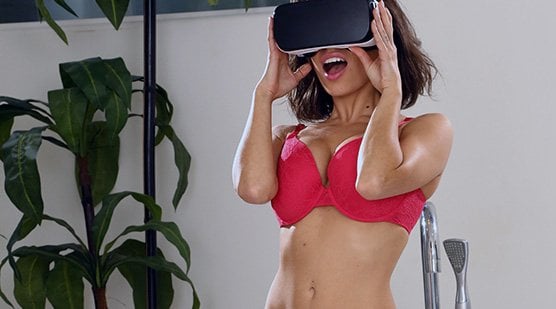 Pornhub's a tube website, so it isn't focused on individual fetishes. – Although by using the category and sorting options, you're able to look through many options. Since other paid porn sites specialize in this, there's still an incentive to subscribe to them.
The panel for premium accounts also feels confusing to navigate. But this will most likely improve in time.
---
Pornhub Alternatives
As of December 2020, Pornhub was cut off by Visa and Mastercard.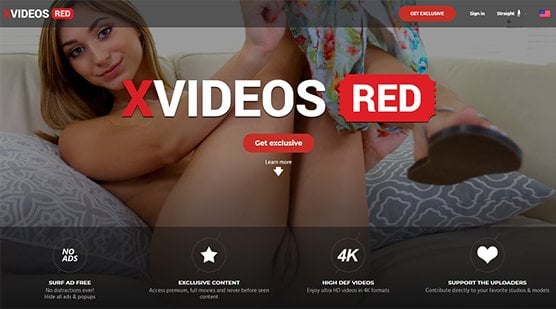 Unless you want to sign-up using cryptocurrency, their premium service is temporarily unavailable.
So we're all out of luck until Pornhub works things out with payment processors. Except for the fact that there are some really good competitors that most of us hadn't even considered!
For all of our horny guys and gals out there, we recommend XVideos Red as an alternative. With features close to identical to Pornhub Premium's, it's definitely the next best thing.
---
"Globally, XVideos is one of the most visited websites, even beating out Pornhub by a few million." stated a HeheParty.com analyst who produced a list of the 10 Best Porn Sites. "To put that into perspective, each of these platforms gets as much web traffic as Amazon."
---
Our review still describes XVideos Red pretty accurately:
Many similar content partners.
Over 178,000+ full HD porn videos.
At least 250 new sex scenes daily.
Everything else we discussed about Pornhub.
It's also the same price at $9.99 per month. So not too shabby for an alternative, right?
Snag a free trial today to see if XVideos Red lives up to your expectations before forking out any cash.
---
Rather wait for Pornhub Premium to reopen? – In the meantime, you may enjoy watching sex videos on a recommended free porn alternative.
---
While Pornhub's partnered with many sources, not all videos are added to their library.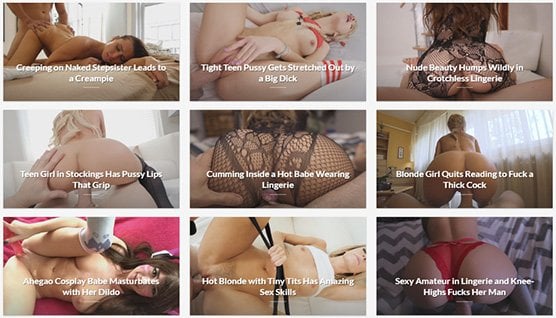 Free porn sites like BubbleClips post medium-length videos from the same platforms. – Essentially, you're receiving a huge advantage that they provide, but without paying!
Not to mention, these guys only include the best parts from the full movies.
---
Final Verdict – Worth It!
So that's our review of Pornhub Premium and XVideos Red!
While we certainly feel like their service seems worth it, that's ultimately up for you to decide. Fortunately, every new user receives a 7-Day Free Trial to try it out first.
---
And because Pornhub and XVideos are trustworthy, you could simply cancel before paying!
---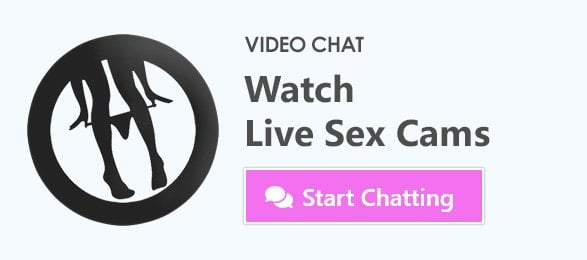 ---